Helping our clients meet their compliance obligations by providing high-quality compliance training and education services.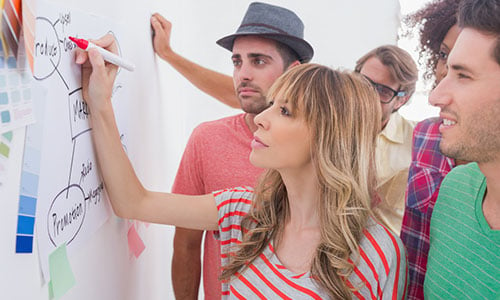 Comprehensive Compliance eLibrary
We offer a full suite of compliance training programs and services that helps organizations meet their regulatory obligations.
Why trust us
Our compliance online training courses are developed by industry-leading experts and delivered through our state-of-the-art learning management system.
This allows us to provide you with the most up-to-date and effective compliance training available.
Plus, our courses are accessible from anywhere in the world, so you can be sure that your employees will be able to take them when it's convenient for them.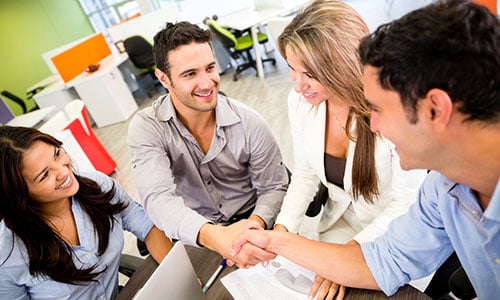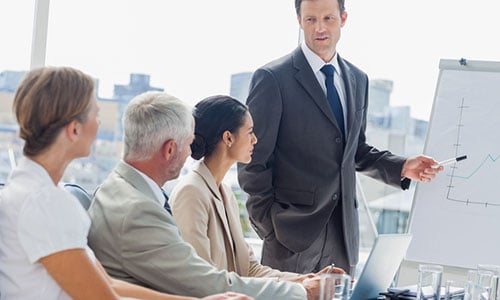 Expert Trainers
Our team of experts has extensive experience in designing and delivering compliance training programs that are tailored to the specific needs of our clients.
Sample Micro-Learning Module
Ethics & Compliance programs designed to your industry, culture, and values.
Ethics and compliance are important elements of corporate culture, strategy, and risk. You may adhere to industry standards while maintaining your values, company culture, and learner experience with WyseBiz.
Our solutions will save you time, align with legislation, provide important information, and deliver an E&C experience that makes sense for your organization no matter what industry you're in.
General Compliance Training
Anti-Money Laundering
Antitrust and competition
Auditing and Monitoring
Bribery and corruption
Business Ethics
Case Management
Conflict of interest
Consumer Protection
Coordination with Law Enforcement Authorities
Corporate Ethics and Governance
Corporate governance
Corporate social responsibility
Crisis Management
Cross-Border Compliance Issues
Data Privacy, Protection & Security
Data protection and privacy
Diversity, Equity & Inclusion
Employment law
Environmental, Health and Safety Regulations
Ethical leadership
Ethics and compliance program management
External Communications
Gifts and entertainment/hospitality
Government contracting and relationships
Government Relations
Harassment & Bullying
Harassment and discrimination
Healthcare and pharmaceuticals
Hotline, reporting, and investigations
Industry Liaison
Information security
Information Technology
Integrity training
Intellectual property
Intellectual Property Rights
Investigations and Enforcement
Legal Research and Analysis
Litigation Support
Operational Risk Management
Policy Development and Management
Product Safety and Quality
Records management
Regulatory Change Management
Respectful communications and social media
Risk Assessment and Management
Sanctions and Export Controls
Sensitivity training
Supply chain
Trade Compliance
Trade controls
Workplace Safety
Compliance Training for Financial Services
Anti-Money Laundering
Bribery and Corruption
Sanctions
Financial Crime
Market Abuse
Fraud Awareness
Data Protection/Privacy
Insider Dealing/Trading
Customer Due Diligence/Onboarding
KYC (Know Your Customer
AML (Anti-Money Laundering
Compliance Monitoring
Risk Management
Financial Promotions
Complaints Handling
Training & Competence
Systems & Controls
Business Continuity Planning
Financial Crime Prevention
Counter-Terrorism Financing
The Proceeds of Crime Act
PEPs (Politically Exposed Persons)
SARs (Suspicious Activity Reports)
CFT (Combating the Financing of Terrorism)
The Bribery Act
The Fraud Act
The Money Laundering Regulations
JMLSG (Joint Money Laundering Steering Group)
POCA (Proceeds of Crime Act 2002)
CICA (Criminal Justice and Courts Act 2015)
The Terrorism Act
The Regulatory Reform (Money Laundering
Order 2017
HMRC (HM Revenue & Customs)
NCA (National Crime Agency)
SFO (Serious Fraud Office)
CMA (Competition and Markets Authority)
ICO (Information Commissioner's Office)
FSA (Financial Services Authority)
PRA (Prudential Regulation Authority)
FCA (Financial Conduct Authority)
MCPO (Market Abuse Regulation)
MAR (Market Abuse Directive)
DDA (Data Protection Act)
GDPR (General Data Protection Regulation)
E-privacy Directive
NIS Directive
Cybersecurity
Information Security
Business Resilience
Crisis Management
Healthcare Compliance Training
Advance directives
Business associate agreements
BYOD and HIPAA
Child Abuse Prevention and Treatment Act (CAPTA)
Clinical laboratory improvement amendments (CLIA)
Clinical research compliance
Cloud computing and HIPAA
CMS conditions of participation
Compliance with hospital accreditation standards
Compliance with medical device regulations
Compliance with telemedicine regulations
Compliance with the Clery Act
Compliance with the Family Educational Rights and Privacy Act (FERPA)
Compliance with the Food and Drug Administration (FDA)
Compliance with the Health Insurance Portability and Accountability Act (HIPAA)
Compliance with Title IX of the Education Amendments of 1972
Cybersecurity in healthcare
Drug Enforcement Administration (DEA) regulations
Emergency Medical Treatment and Active Labor Act (EMTALA)
Encryption and HIPAA
Fraud and abuse in the federal student loan program
Fraud and abuse in the Medicare and Medicaid programs
Healthcare fraud and abuse
HIPAA audits
HIPAA breach notification requirements
HIPAA HITECH Act
HIPAA privacy and security
Informed consent
Patient rights
Patient safety
Patients' rights to their health information
Prescription drug compliance
Sentinel event reporting
Stark Law
State medical board regulations
The Anti-Kickback Statute
The Campus SaVE Act
The Controlled Substances Act
The False Claims Act
The Gramm-Leach-Bliley Act (GLBA)
The Health Care Quality Improvement Act (HCQIA)
The Health Information Technology for Economic and Clinical Health Act (HITECH)
The Joint Commission
The Omnibus Rule
The Patient Protection and Affordable Care Act (PPACA)
The Physician Payment Sunshine Act
The Sexual Assault Victims' Rights Act
The USA PATRIOT Act
The Violence Against Women Act (VAWA)
New topics added regularly, and not all courses are listed above
"Wysebiz offers a comprehensive compliance training solution that is perfect for our organization. They have been a valuable partner in helping us meet our compliance obligations. We appreciate their dedication to excellence."
Latest Compliance Insights
Stay ahead of the curve with up-to-date compliance trends, best practices and latest regulations.
Contact us
Reach out to our team, who will be happy to help you find the best solution for your organization's specific training needs